Online lessons are the perfect way to learn a musical instrument. They are easy to set up using a variety of platforms. They are fully interactive and in no way detract from the musical or educational experience. All my remote learning students enjoy their lessons and feel they make great progress.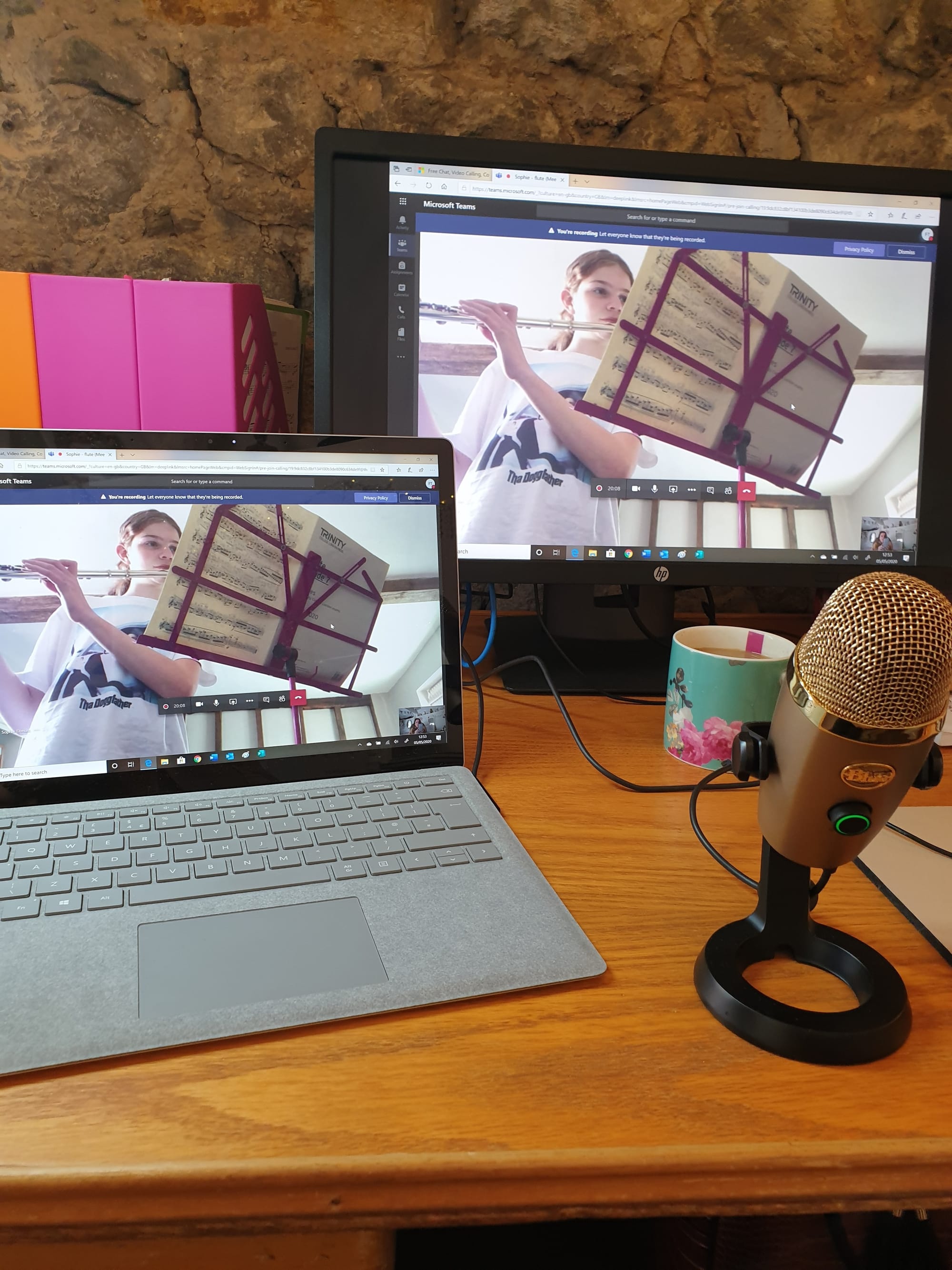 I have developed excellent methods for teaching online lessons over Zoom/Skype and Teams, and have found ideal ways to overcome the few challenges that online music lessons present.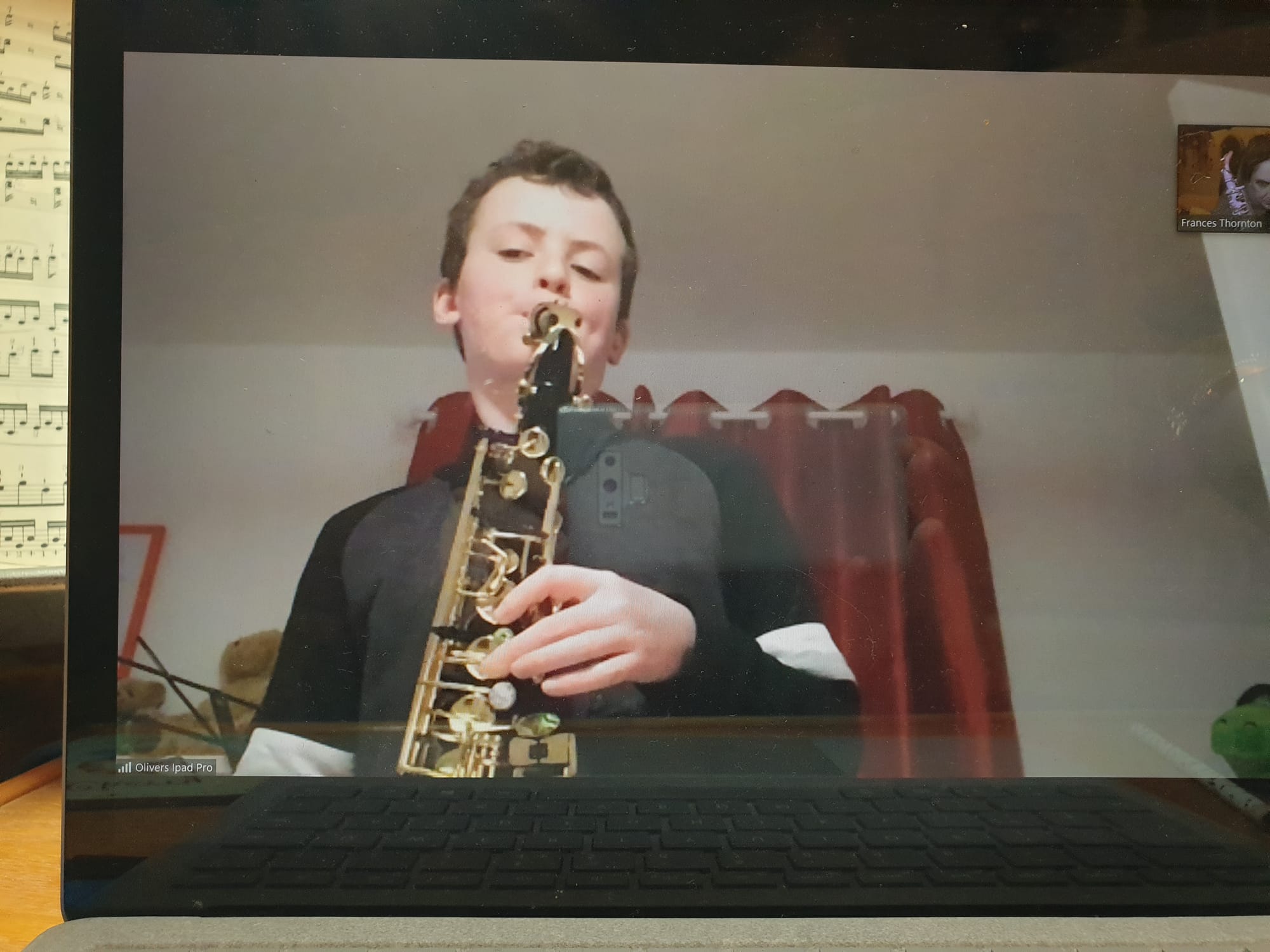 Here's how Online music lessons work:
Before your online lesson:
Before the lesson you can communicate with me through e-mails, making me aware of any aspects in particular that you would like to cover in your next lesson.

I can send you any necessary sheet music, exercises, and notes by email, for you to prepare before your lesson.



At the arranged day and time, I will send a meeting invitation to your email address. You must be signed in to your Zoom/Skype account to receive the call.
During your Online lesson:
During your online lesson, I will teach you just as I would during an in-person lesson.

If you are working from sheet music, i will have a copy as well, and will make notes on my score, holding it within view of the camera for you to copy down in pencil on your own score. This method works especially well, since copying down the notes yourself will reinforce your understanding and memory of the points in question.

Sometimes it's helpful to illustrate musical ideas through diagrams. I can do this on paper, for you to see on camera, and then scan the sheet of paper to send you a copy by e-mail after your online lesson.

Instead of writing your online lesson notes and assigned homework in a notebook, I will send your notes in an email message, at the end of each of your lessons. Having all of your online lesson notes on the computer makes them easy to find, and prevents them from becoming lost.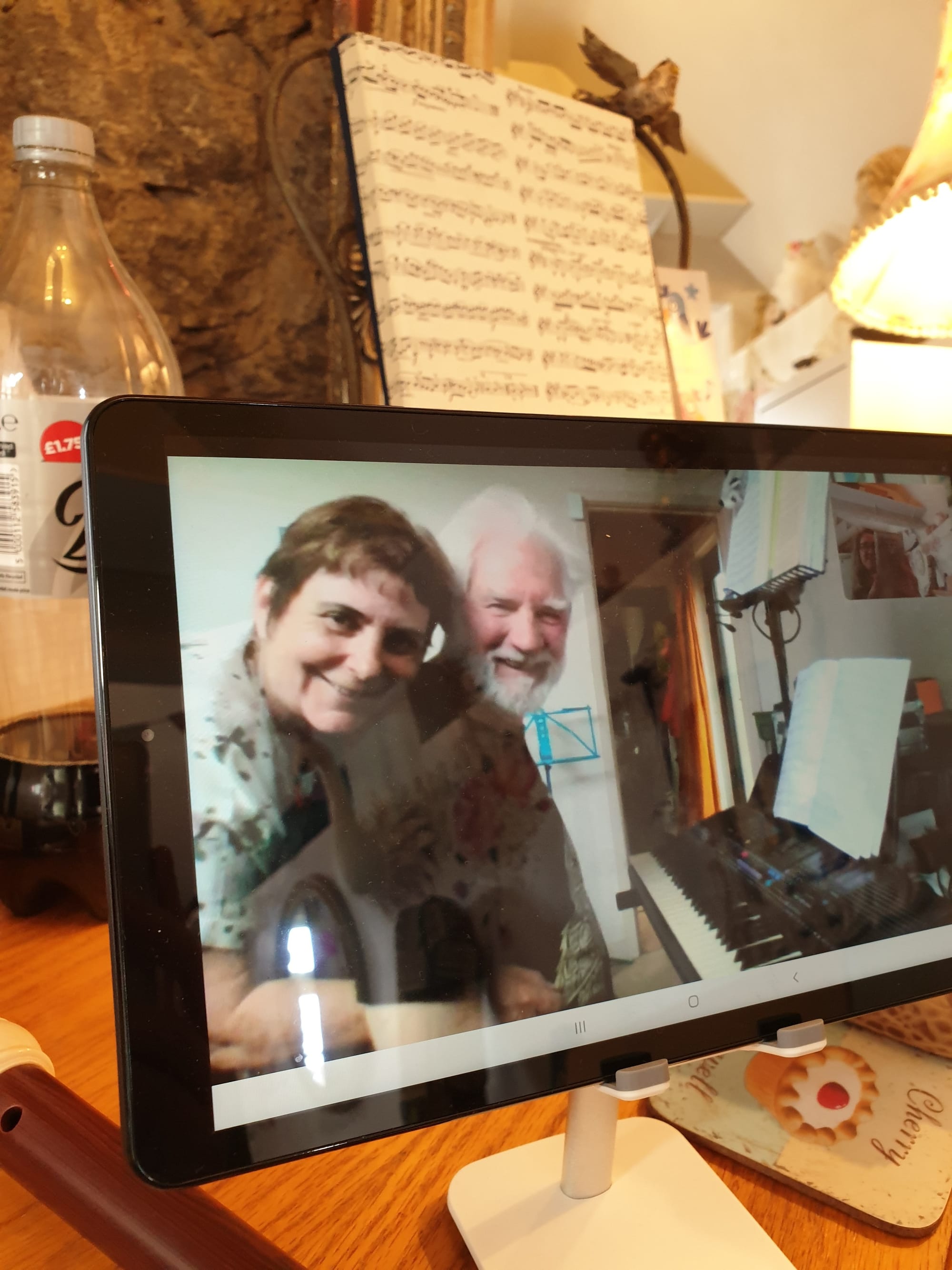 After your Online lesson: